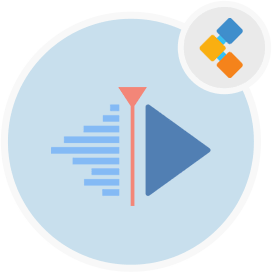 Kdenlive  Open Source Video Editing Software
MLT Framework Based Cross Platform Video Editing Solution
A configurable interface and keyboard shortcuts make the Kdenlive video editor an adaptable software. It is built on Qt and KDE with 2D and automatic backup.
Kdenlive is a free and open source video editor. It is a powerful tool for video editing and audio capturing. Firstly, this free tool is built on top of Qt and the KDE libraries. Secondly, it provides a configurable user interface and users can customize the interface according to their workflows. Thirdly, there are configurable keyboard shortcuts for the users. Moreover, it offers corporate video editing capabilities like multi-track video editing in which users can manage several video/audio tracks. Further, FFmpeg libraries provide support for Kdenlive due to which it can process almost all widely used video/audio formats.
This video editing solution enables you to create a 2D title for projects that includes aligning, letter and line spacing, zoom, rotate, and template support. There are many effects and transition options available in Kdenlive such as color correction and audio adjustment. In addition to that, you can check the audio level or color scopes to keep the balance with the help of an audiometer, histogram, waveform, and vectorscope. Above all, this open source professional video editing software also keeps the backup of your project files and project versions are also available to the users.
Kdenlive also offers timeline preview options where users can preview the changes. However, this free open source video editor is written in C++ with documentation available regarding development and deployment.