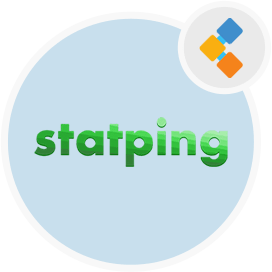 Statping Free StatusPage Software
Monitor your web applications, websites, APIs and microservices
An open source app to monitor your websites, web applications, Services, APIs. Sends downtime and uptime notifications on multiple channels.
Overview
Statping is an Open Source software for monitoring your websites, services, APIs and applications with excellent feature like graphs, analytics, and plugins. You can monitor HTTP, TCP, UDP and gRPC services as well. It can be run on any environment.
Its an easy to use software for websites and applications. Statping will automatically fetch the applications for monitoring and you don't need to install & configure third party software for monitoring.
Mobile applications for iPhone and Android are available, you can install from App Store and Google Play. Also, It allows you to use MySQL, Postgres, or SQLite database server for storing information.