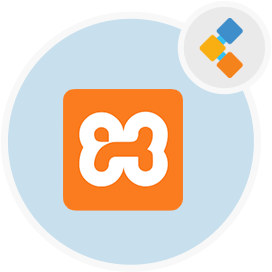 XAMPP  Free Web Server Solution Stack
Open Source Web Server Solution Stack for PHP & Perl Developers
XAMPP server provides a suitable development environment to build, test and verify the working of web projects locally. 
Overview
XAMPP is a free and open source web server solution stack. It helps developers to test their web apps or websites on their development environment. It has all the necessary components including Apache, Perl, MySQL database, and PHP.
XAMPP provides a reliable local web server development environment for Perl and PHP based web applications. Moreover, It provides MariaDB and MySQL for database management. After XAMPP successful installation, you can start and stop each module by using XAMPP Control Panel. For testing PHP applications, you only need to start the two modules Apache and MySQL. It will allow PHP programs to run on your computer.