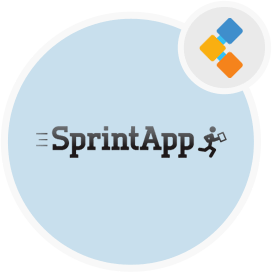 SprintApp Free Project Management Software
Ruby based Project Management Software for Time Tracking
Open source project management tool and time tracking software. SprintApp is free to use and simple to setup so you can focus on running your business.
Overview
SprintApp is a professional free project management software written using the Ruby on Rails framework with many features. SprintApp flexible project management web-based application has made project management and time tracking easy.SprintApp free project management tool is easy to use so that you can focus on what you do best while running your business. Redmine is great for some companies or teams, but it is difficult to use and doesn't look that great as SprintApp pms. SprintApp solves those issues and many more.
SprintApp project management software works around tickets, tickets are grouped together into milestones, and milestones are scheduled for a sprint project. unlinke other free project management tools like redmine, SprintApp is easy to setup, elegant and get started. SprintApp open source project management tool was designed to run in the cloud or on dedicated hardware system. If you are looking for a hosting solution for SprintApp then we prefer Heroku for hosting.