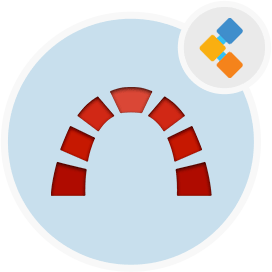 Redmine Free Project Management Software
Free Project Planning Tool for Tasks and Activities Tracking
Open source project management tool for issue tracking, task and knowledge management. It supports seamless integration with Git, SVN, CVS and Mercurial.
Overview
Redmine is a free and open source project management framework for task management, issue tracking, and resource management. It is pretty simple to extend and customize as per your business needs with custom fields feature. Redmine self hosted project management tool permission management and role management features provide flexible control of user access. Open source redmine is a lightweight and easy to use best web based project management software that let you manage your projects, teams, and resources. It's Gantt chart and customized reports features provide additional support to project planning and visualization. Plan your projects using drag and drop in easy redmine gantt chart project management dashboard. Benefits of redmine gantt Plugin are easiest planning of tasks, gantt chart milestones and the projects.
Redmine is Ruby on Rails based self hosted task management open source tool with multiple database support. You can integrate it's bug tracking system and project issue tracker with top source control software such as SVN, Git, CVS, Mercurial, etc. It is open source alternative to jira and best project collaboration tool. It also provides knowledge and document management features to write up support documents, technical information, and user manuals. Moreover, it helps your teams to collaborate with discussion forum feature. Its email security notification feature notifies administrators on significant events in security settings e.g. change password, a role assigned or removed, etc. Redmine open source bug tracking tool is equipped with all the modern features to help your teams to be more productive.