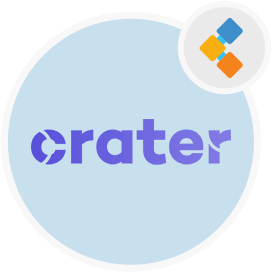 Crater Free Invoicing Software
Free And Open Source Billing Software For Small Businesses
Complete invoicing system which helps small companies for book keeping. Grow business by tracking expenses, payments, create invoices and estimates.
Overview
Crater is built on modern technologies to serve small businesses for managing their billing and payment Solutions. It is an On-Premise accounting software that can be installed and monitor all financial operations on your private server.
You can use excellent features for creating invoices, send them to customers by an email and accept payments. It also helps businesses to build billing products, provide forecasts and handle expenses.
Crater is shipped with a beautiful dashboard that displays graphical summaries. Reporting is a vital part of it, and numerous types of reports are available that allow decision-making leadership.
Crater is developed on Laravel framework, VueJS and MySQL database. The license for this open source billing software is ATTRIBUTION ASSURANCE LICENSE (adapted from the original BSD license).