The Multichannel Helpdesk System
UVdesk! offers SaaS-based and Open Source helpdesk solution to easier the overall support process to deliver best customer service.
UVDesk Build on top of symfony and backbone.js, uvdesk community is a service oriented, event driven extensible opensource helpdesk system that can be used by your organization to provide efficient support to your clients effortlessly whichever way you imagine.
Enjoy the adaptability and extensibility of PHP-based Helpdesk System which is fit for any trade to deliver better customer support experience.
System Requirements
In order to install UVDesk, you must have the following softwares
PHP 7.2+
MySQL 5.7.23 + 
Apache 2.4 + / Nginx 1.8 + / Microsoft IIS 7
Features
Following are the key features of joomla
Translation Support (Multilingual)
Unlimited Agents, Group, Team, Customers, Tickets etc
Agent Privileges
No limit on the number of Mailbox/Email integration
Saved Replies for common queries
Filter based on ticket status, Id, agent, customer, etc
Block Spam
Standard automated workflows
Notes for agents
Custom branding
Change logo & favicon
Broadcasting message
Ticket Forwarding
Prepared Response
Email Notification
Effective search
User Friendly Web Installer
Add multiple attachments
Powerful Knowledgebase/Faq (article, category & folder)
Ticket types, Multiple Tags
Email Templates
API
Edit/delete/pinned ticket and thread
Add a collaborator and much more.
Installation Instructions
Install UVDesk on Ubuntu
Install the community-skeleton project via composer using the below-structured command:
Clear Cache:
 composer clear-cache
Create Project:
composer create-project uvdesk/community-skeleton helpdesk-project
Or, Download ZIP as per your System's PHP version. 
Browse your installed helpdesk project.
For example – http://domain/installed_folder/public/
Set Up Helpdesk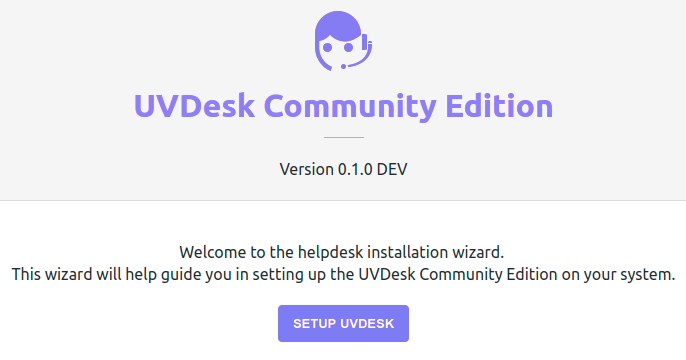 Database Configuration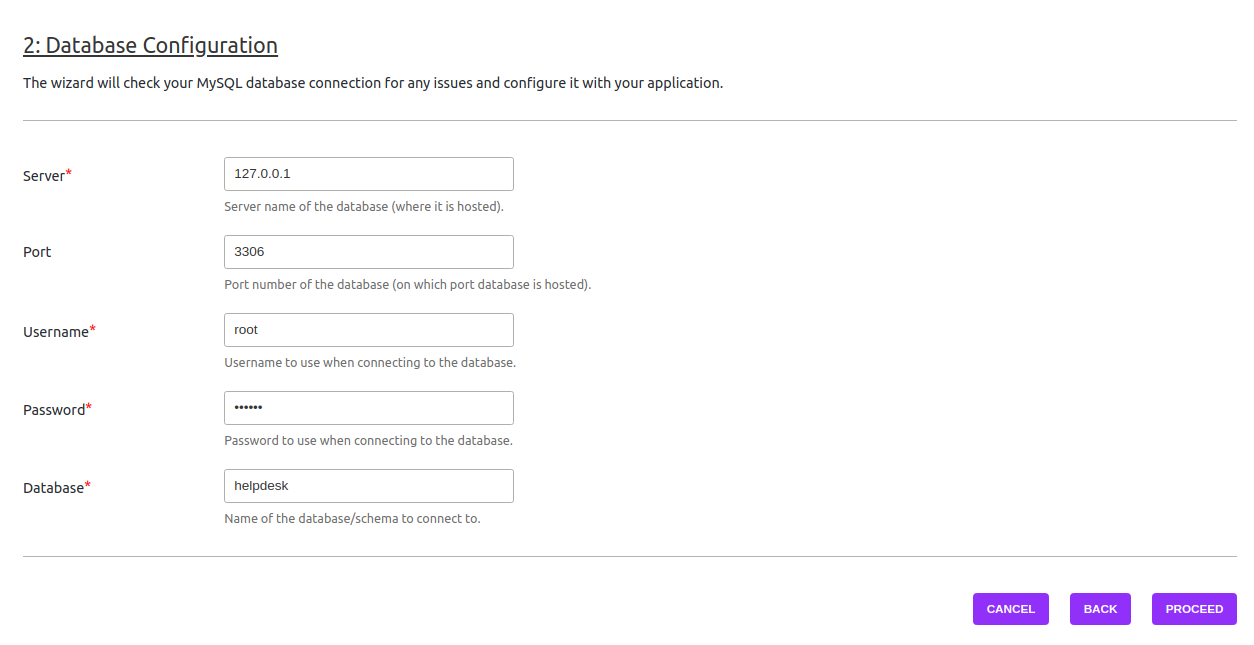 Create Super Admin Account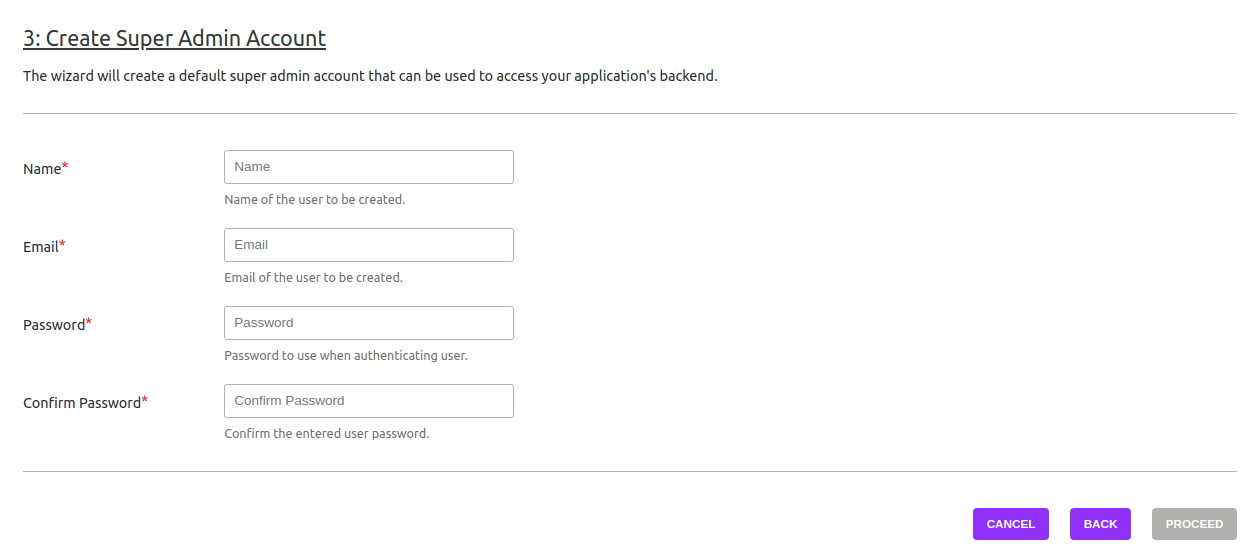 Website Configuration

Install Now

Congrats! You have successfully installed UVDesk