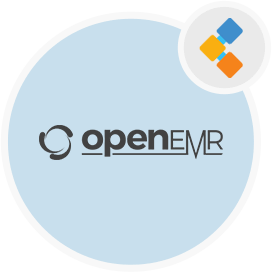 OpenEMR  Free Healthcare Software
ONC Certified Multilingual Innovative Healthcare Solution
OpenEMR is a healthcare solution to manage medical practices. It offers encryption for patient records, auto-tracking, integrated billing, and lab integration.
Overview
OpenEMR is a cross platform open source software for maintaining health records. This hospital information system is capable enough to perform medical practice management in a well-organized manner. Moreover, this free software comes up with many features such as scheduling, electronic billing, free support, and internationalization. Further, there are role-based menus that are fully customizable. After that, As far as data security is concerned, it provides encryption to the patient's records. Users can generate a customized report and can do automated tracking. In addition, OpenEMR offers a logical and user-friendly interface with rich controls and search capabilities.
This healthcare IT solution enables its users to track the stock of drugs and prescriptions along with the patient's medical history. Above all, there is no fear of data loss as it offers a complete echo system of backups and data recovery. Further, OpenEMR is multilingual and provides support in almost 30 languages. Moreover, it lets users schedule patient's appointment and users can set the reminder about the appointment time and place. There is a complete module of billing management where users can leverage integrated billing.
OpenEMR is written in PHP along with the input from other languages such as JavaScript and HTML. However, this global healthcare solution is well documented regarding development and deployment. It also offers an online demo link where users can experience its features.