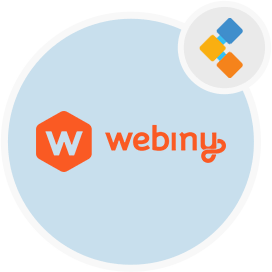 Webiny Free Form Builder
Build Production Ready Forms With A Bootstrap Form Designer
Webiny is an open source drag and drop form builder that offers a complete package containing version tracking, forms theming, data management, and more.
Overview
Webiny is a self-hosted open source platform developed to meet most of the serverless business use cases. Therefore, It is a complete package to automate most of the online business processes which includes an enterprise form builder to build and deploy forms. Further, this HTML form designer is developed using the most advanced technologies like GraphQL, Nodejs as the server-side environment, and Reactjs for the front end.
However, Webiny provides CLI to set up and bootstrap the project locally as well as to deploy on the cloud. In addition, Webiny supports the scaffolding options to speed up the development processes like creating services, schema and comes with built-in Apollo Gateway integration.
Moreover, being a serverless environment, this CSS form designer offers unlimited scalability provisions to eliminate the issues related to load balancing and it all happens automatically with the help of defined services. Above all, this website form builder software introduces token-based mechanisms in which API issues tokens for the users to consume the third-party integrations within the application.
Form builder at Webiny offers custom validation rules on the form fields, multi-language support, provision to preview the form before publishing, and built-in support for reCAPTCHA. After that, this HTML form designer is written in Typescript. Therefore there is comprehensive documentation available regarding development and deployment.