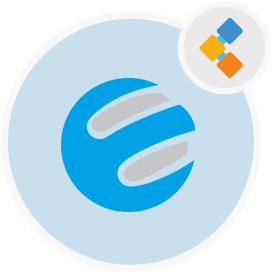 WP ERP Free ERP Software
Free Web Based ERP Software For Small Businesses
Manage and grow business with excellent web-based open source ERP software. Handle everything within the WordPress site and excel company to the next level.
Overview
WP ERP is a free and open source web based ERP software. It's built on top of WordPress and can be set up on new or existing websites. It's a lightweight, fast, easy-to-use, secure platform and best free ERP for small business. This is best free ERP that comes with three powerful out of the box modules such as HR, CRM, and Accounting. Also, the project management module can be used to handle tasks.
HR module allows companies to manage all company information along with locations. It also allows to manage employees, their leaves, and leave policy. Moreover, it offers detailed reporting, including the age of employees, gender, headcount, compensation, and year of service. The RM module makes it much easier for businesses to convert leads into customers and organize them. It allows organizations to create contacts, groups, company, and delegate contacts to the concerned agents. Besides, users can make notes and arrange meetings for each client. Moreover, users can run reports to assess clients and business progress.
Accounting is an integral component of every business. This self-hosted ERP offers an out of the box accounting module for finance management. The accounting module helps businesses to review and track activities such as sales, expenditures, receivables, payables, balance, and much more. This module also allows for creating categories, products, vendors, and customers. It also supports manage quotations and invoices. Further, the accounting module allows the management of bank accounts and directly pay to vendors. Finally, other extensions can be installed for enhancing the functionality of this web based ERP software.
System Requirements
Requirements to setup WP ERP include:
Web Server (Apache / Nginx)
PHP 5.6 or greater
WordPress 4.4 or greater
MySQL
Features
WP ERP has an excellent feature list and some of them are:
Employees management
CRM
Manage and track expenses
Financial Reporting
Sales management
Product management
Bank account management
Invoices
Payment handling
Project management
Open Source
Installation
Automatic Installation
Login to the admin panel of WordPress site.
Navigate to Plugins and then click on the Add New button.
Search WP ERP
Click install and activate respectively.
Manual Installation
Download the plugin from https://wordpress.org/plugins/erp/ by clicking on the Download button.
Login to the admin panel of WordPress site.
Navigate to Plugins, click on the Add New button, and then Upload file.
Click choose file, select the plugin file and finally click install