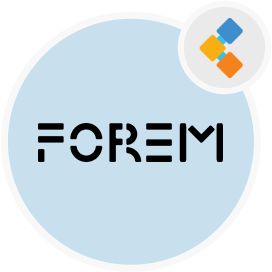 Forem Free Forum Software
Ruby on Rails Based software for building communities
Forem is an open source rails backend software to build and host adaptable communities. Each community will live online as its own independent web application.
Overview
Forem is free and open source software for building a community web application. Forem online communities and forums have its own standalone databases, authentications, configurations with dedicated URL. Alongside this independence, forum community is highly compatible with one another in order to build a cohesive ecosystem for your peers, customers, fanbases, families, friends where people need to come to be part of a collective together. In forem ecosystem, members of multiple Forems can move between community apps without sharing any data about the individual. Forem rails backend software is currently transitioning to a Preact-first frontend for how to create a community.
Forem open source community building project provides collection of tools and services to help you host independent, focused and adaptable communities. Forem communities are built to uniquely empower the people gathering while keeping discussions active, healthy, and enjoyable. There are more than 20 communities built on Forem online community management software and you might just find one that fits for you to publish your thoughts. snyk.io community built on Forem is a place to discuss all things related to application securirty. dev.to online learning community is also hosted by Forem, is an open source community of beginner to advanced software developers who write posts, take part in dialogues and build their professional network.