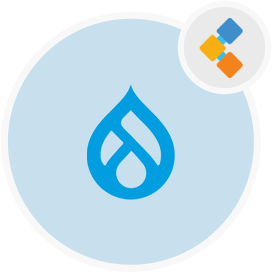 Drupal Free CMS Software
CMS Platform with Text, Media Content and Full Text Search 
Drupal is easy to use without requiring technical knowledge. Create simple to complex websites including job portals, digital magazines like The Economists.
Overview
Drupal is a CMS digitally experienced by the global community. Due to Covid-19, it has become requirement for every business to have a web presence and Drupal has the ability to create websites for business and launch websites without having programming knowledge.
Drupal is a tool that helps to create structured content and dynamic websites as per requirement. In Drupal, pre-made templates and plugins facilitate to develop a new website without any hassle. It has builtin security systems to prevent websites from malware or getting hacked. Drupal has a user friendly interface that enables the management of content, media assets, and publishing capabilities. Being open-source, Drupal has a big developer community to troubleshoot and instantly resolve technical issues.