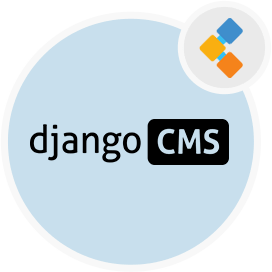 Django CMS Free CMS Software
Free Enterprise Level Website Content Management Software
Free digital CMS with rich content and media support. It provides seamless integration with top CRM systems such as Pipedrive and Hubspot.
Overview
Digital world has become so competitive and alive that it keeps things turning around for the sake of updates and fresh content. The digital platform is dependent on rich and high rated content. Regardless of the platform, web content management software is the essence of all the marketing techniques. Hence, there is a strong need in the community regarding creating, managing, and publishing the content.
Open source community has played a vital role to meet these requirements by providing several web content management software and Django is one of those which provides an open source CMS. It has been in the market since 2007 and thousands of websites are supported by this CMS. It meets most of the content related use cases of enterprise business. For example, If your business needs regular publishing of posts and blogs in multiple languages then Django CMS is the best fit.
Django CMS is written in Python and JavaScript languages with the input of other languages such as HTML and SCSS. It is well designed with many features like multi-site support, version control, better publishing mechanism and provides easy integrations with third party applications. It has better user experience capabilities by providing a drag and drop dashboard that speeds up the development process. This Web content management software lets you adjust the website element by just double-clicking on any element. It is one of the best cms software that lets you add meta tags from the UI and manage Sitemap for better SEO purposes.