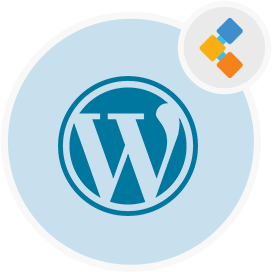 WordPress Free Blogging Platform
WordPress is Open Source Blogging Tool With Big Dev Community
WordPress is Open Source Blogging Platform, with a thriving developer community. It has a wide range of free templates, free plugins, and landing page plugins.
Overview
WordPress is open source and popular website building and blogging software. Over the years it has evolved from a blogging platform to a content management system and an application development framework. A very huge number of online websites today run on WordPress. It allows anyone with no development experience to build websites. It gives you full control over the design and functionality of your website.
Whether you want to create a blog, website, or want to sell online, WordPress gives you all the tools and features. It has an extensive plugin repository with thousands of WordPress plugins available to enhance your WordPress experience.
Unlike its competitors like Wix, Weebly, or Squarespace, WordPress is open source and 100% free and this makes it the number one choice of the businesses. Not just it's free it has a large development community, probably the biggest developer community for any software available online. This developer community is actively building plugins and themes for WordPress.
Even though Joomla is also a free content management system, but when you compare WordPress vs Joomla, WordPress has a major advantage over Joomla because of the simple nature and easy architecture of the platform. It. No matter what sort of website you want to build, there is a probability that an existing WordPress plugin is already available. For example, if you want to build an online shop using WordPress there are a huge number of popular shopping cart plugins available for WordPress like WooCommerce, EasyCart, TheCartPress, and a lot more. Not just the shopping cart, literally in every domain there is a plugin available like for user-management you can use BuddyPress.
Because of its popularity, WordPress is the first choice of developers to write their own add-ons to extend the functionality of WordPress. Plugin development for WordPress has become an industry. Lots of online software stores are explicitly selling paid and free WordPress Blog Themes and Plugins. At the time of writing this overview, there are more than 56,000 plugins available in the WordPress.org plugins directory.