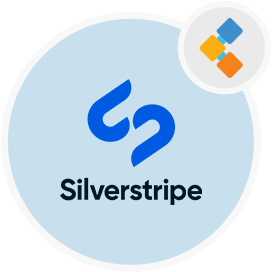 Silverstripe Free Blogging Platform
Highly Customizable and Extensible Replacement of Joomla
SilverStripe is an easy to use CMS for content creators and developers. Customize your website to any level without requiring any prior development knowledge.
Overview
SilverStripe is one of the best open source PHP based content management system as well as a flexible framework which makes it equally loved by both editors and developers. With the use of SliverStripe you actually give your teams an amazing software to achieve amazing results. It has all the powers of Joomla and simplicity of WordPress all in one package.
Since its not just a CMS with simple interface it is also a full framework which makes it super flexible and extensible and makes it fit for all your business needs right out of the box. You can customise your site as per your needs and requirements. Its an easy to use CMS and doesn't require you to be too much technical. You can be a CMS expert quickly and start delivering content to the world.
Security has been a number one problem for a lot of content creators using other platforms specially WordPress. But SilverStripe has put in special effort into security and tried to make it solid with enterprise level security and support so it takes away all your worries and keeps you at ease and rest.
Even though it doesn't have a reach like WordPress but still has a thriving open source community which is working hard to make SilverStripe a better product for the consumers. Since it is designed for digital teams so all the members of a digital team from Developers, Marketer, Authors to IT Managers everyone loves it.