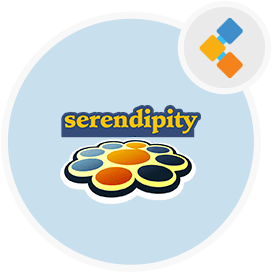 Serendipity Free Blogging Platform
A Web Based Content Management System written in PHP
Serendipity is a free, simple but powerful, self managed blogging platform and CMS. Personalize look and feel of your blog or website with appropriate themes.
Overview
Reliability, Security, Extensibility and Ease of use are the core features of any Software and Serendipity fulfills all the requirements of an amazing blogging software.
It's a reliable blog engine which users can trust as its written in world's most popular programming language PHP with largest open source development community.
The developers of the project are actively working on and they have actually put an amazing effort to make sure the security of the application. And they are actively responding to any security reports and fixing them quickly.
Serendipity have an extensive plugin system which makes the software even more interesting as the developers can add functionality to their blog based on their requirements. It also supports themes which means users are all free to make there blog's look and feel as they want. Serendipity have an online plugin repository named Spartacus and its very easy to install the plugins from there.
Ease of use is one of the core features of Serendipity. With simple and understandable interfaces it makes it very easy for the user to manage the application.
Serendipity have native support for migration from other blogging platforms like WordPress, Textpattern, Moveable Type etc. Which means you can easily move your existing blogs from WordPress to Serendipity.