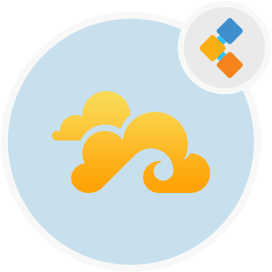 Seafile Free Backup and Sync Software
Python-based secure high performance cloud storage system
Seafile is an open source cross-platform file sync and share solution. It is self-hosted, high reliability, performance, and productivity file sharing tool.
Overview
Seafile is an open source self-hosted file sync and share solution for Linux operating system. It is a cross-platform cloud file hosting service that can be used to store files on a central server. Seafile collections of files are synced with your personal computer or mobile device client separately. A file or library can also be encrypted with a user chosen password. Seafile file sharing tool also allows users to create groups and easy sharing files into groups. Seafile manages files using libraries and each library has an owner. An owner can share the library to other users or with groups by read-only or read-write permissions.
Seafile is a high performance and best file sharing app solution. Seafile open source cloud storage is written using Python Django framework and its functionally very similar to Dropbox and Google Drive clouds. Seafile open source file storage server consists of Markdown WYSIWYG editing, Wiki, file label, of django Seahub, Seafile server and Ccnet server. It has a lot of other features including file encryption, version control, two-factor authentication, online editing, file locking, backup, data recovery and many more. Seafile open source file sharing self hosted software has 8.7K GitHub stars and 1.3 GitHub forks.