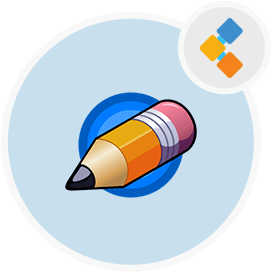 Pencil2D Free Animation Software
Cross-platform & Open Source Free 2D Animation Software
Pencil2D is a traditional animation software that lets you create hand drawn cartoons and animations. It is free to use and open source as well.
Overview
Pencil2D is an easy to use, open source and free 2d animation software that allows animators to create hand drawn cartoon and animations in 2D. As a free to download application, it is open source as well released under the GNU General Public License, and has many tutorials available online as well as resources and documentations.
With a minimal design and easy to understand interface, Pencil2D is one of the best animation software for beginners for aspiring animators that uses traditional techniques of hand drawn animation for creating cartoons. It also uses the rastor and vector based workflow for easy management of bitmap and vector drawings. Plus it is compatible with multiple operating systems including Windows, Mac OS, Linux and FreeBSD.
Pencil2D community is always updating the software by releasing new updates and fixing any errors or bugs. Similarly, they release Nightly Builds that includes all the new features and fixes, And if you need any help with tutorials they've made many available in different languages including Spanish, Portuguese and English.